In late 2013 I started to collect trails and walkways throughout Iceland. Among the tracks are trails from my search and rescue team, Hjalparsveit Skáta Reykjavik. Also I have collected trails from various sources from the internet and from maps and books.
Here is a simple overview map showing the trails I have added so far, over 1000 trails are now in the collection.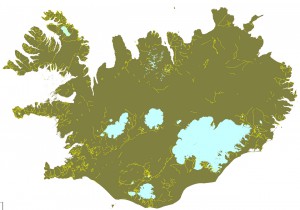 For example, here is an image of Ejsa, the mountain north of Reykjavik, where trails are showing in red-dotted line.